Adult Hearing Loss Service
Related Pages
Downloads
FAQs for GPs
(0.34 MB)
The impact of poor hearing and hearing loss in adults can be substantial both at a personal and a societal level leading to social isolation, depression, loss of independence and employment challenges. One in six people in the UK have some form of hearing loss. 
Adult Hearing Loss Service
From the 1st March 2019 our community based Adult Hearing Loss service is being relaunched and as a result it brings with it new additional benefits to the patient population of Eastern Cheshire. These benefits are:
The access age in to the service will increase from 55 and over to 18 and over

Improved access for patients being cared for within a domiciliary setting

A choice of six providers to choose from to have an assessment and/or hearing aid fitting.
If you are experiencing any hearing loss which you feel may be being caused by a build-up of wax in your ear(s) please visit your local pharmacy for advice on the best types of drops for you to try.
What does the service provide?
A hearing aid assessment

One or two hearing aids dependent on your needs

Support with using and maintaining your hearing aid(s)

Battery and tubing replacements for your hearing aid(s)

Assessments, fittings, and maintenance within domiciliary care settings.
In order to access this service you need to make an appointment to see your GP or Practice Nurse and be registered with an Eastern Cheshire practice.
Common signs and symptoms of hearing loss include:
Difficulty hearing other people clearly, and misunderstanding what they say especially in noisy places

Asking people to repeat what they are saying

Listening to music or watching television loudly

Having to concentrate hard to hear what other people are saying which can be tiring and/or stressful

Difficulty hearing other people clearly and misunderstanding what they say especially on the telephone and/or in noisy places
The sign and symptoms can be slightly different if you only have hearing loss in one ear or if a young child experiences hearing loss.
What are the benefits to wearing hearing aids?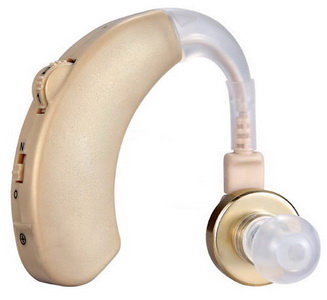 They help you to hear every day sounds such as the doorbell and telephone

Improve your ability to hear speech

Make you feel more confident when talking to people and make it easier for you to follow conversations in different environments, helping to reduce social isolation

Help you to enjoy listening to music and the TV at a volume that is comfortable for those around you.
Who are the providers contracted to provide this NHS service?
For further information about each provider please click on the provider name which will take you to their website.
There are also other accessible services and support available:
Please note that some of the above services also provide free of charge lip reading classes which can help to break the barriers of communication which hearing loss can create, and is also a great additional support tool to have alongside wearing a hearing aid.